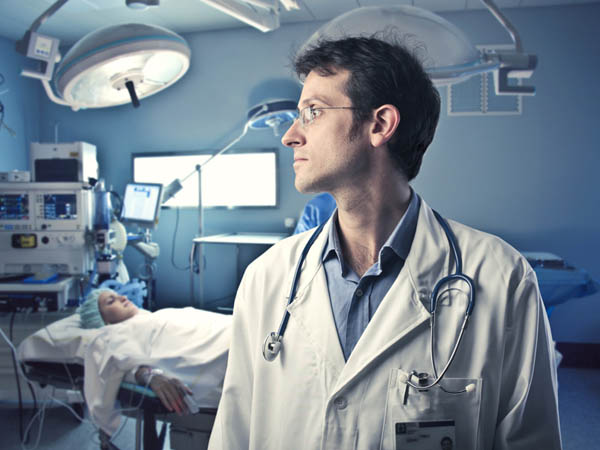 If you are concerned about your surgical environment and your patient's quality of care, the Ambulatory Surgery Center can offer you the latest in technology and the assistance of caring professionals to create a superior surgical experience. We offer our surgeons two state of the art surgical suites with time-efficient turnover and the following technological equipment:
Alcon Infiniti Phacoemulsification System Alcon's Infiniti system offers cataract surgeons three options for removing a cataract: ultrasonic phaco-emulsification, ultrasound with oscillation, and liquification; a phacoemulsification platform with unparalleled fluidics for the most stable surgical environment. The choice of energy modalities of the Infiniti is fully customizable enabling you to treat patients safely and effectively with a more individualized approach to cataract lens removal.
Alcon Constellation Vision System Alcon's Constellation Vision System is a full-function vitreoretinal system with complete posterior segment and anterior segment procedure capabilities. The Ultravit vitrectomy probe with duty cycle control provides high speed cutting and the ability to modify duty cycle for flow control independent of vacuum and cutting. The advanced Xenon Illuminator provides state of the art illumination for visualizing tissues and the embedded 532nm Purepoint laser offers advanced laser technology controlled from the system's screen for an integrated surgical experience.
EndoOptiks ECP Laser for endoscopic CycloPhotocoagulation. This technology combines laser energy with leading-edge endoscopic intraocular visualization and circular-pattern application in a single instrument for safe and effective glaucoma treatments. The laser-guided microendoscope allows for simultaneous viewing and treatment through a single incision.
Zeiss Lumera Surgical Microscopes These microscopes have maximum surgical precision. They are equipped with the most innovative technologies, including Stereo Coaxial Illumination for unique detail recognition, quality contrast and stability which allows the surgeon to see through even the densest of cataracts.
Lumenis Selecta Duet SLT Laser System This technology is currently the most advanced glaucoma treatment and combines the unique advantages of photodisruption capabilities with innovative SLT technology. When used for SLT therapy, this laser is proven to reduce IOP in a single procedure without damaging the eye's trabecular meshwork.
Laserex Selecta Integre 532 Yag Laser System The Integre's True Spot optical system ensures that the surgeon is able to work with a uniform, sharp-edged, top-hat beam on the retina with the comfort of low power density at the cornea. Its 10-degree convergence angle viewing path and high-resolution optics improves depth perception and creates a better stereo-angle for superior peripheral viewing.
Our skilled and knowledgeable nurses and technicians provide excellent care and assistance to ensure successful surgical outcomes for your patients. The Ambulatory Surgery Center's convenient location in the Northeast Bronx makes it easily accessible for you and your patients. In addition, we provide and coordinate transportation to and from the Center for patients who have special needs or have no other means of travel. Complimentary parking is also offered to our surgeons and patients. Our courteous and experienced office staff is in touch with your patients and staff to ensure that your patient's surgical procedure is optimally coordinated. We also offer a multi-lingual staff at our reception desk as well as our pre-op and post-op areas. As the Administrator of the Ambulatory Surgery Center, it would be my pleasure to escort you on a tour of our Center to discuss how you and your patients will benefit from the performance of your surgical procedures here. On behalf of myself and the staff of the Ambulatory Surgery Center of Greater New York, we look forward to meeting and exceeding your surgical needs and expectations. Please feel free to contact me at 718-515-3500 ext. 3129 to discuss your surgical needs. Sincerely, Erin P. Duffy, R.N., Administrator